Building a Positive Doctor-Patient Relationship Is Good for Your Health
August 15, 2018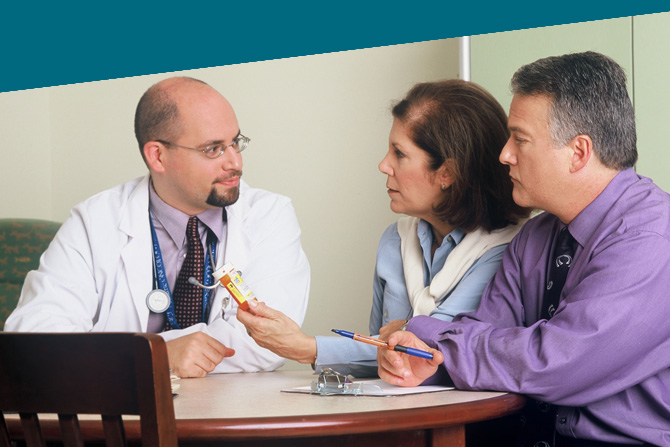 Your doctor is one of the most important people in your life. It's who you turn to for everything from a nagging cough or allergic reaction to major medical issues and long-term health advice. He or she often holds the keys to your wellbeing, so their professional expertise and experience are critical.
But another fundamental consideration is the nature of the relationship you have with your physician. Many of us probably have had negative experiences along the way with individual doctors.
Are they unresponsive and unavailable when you need them? In the office, do they seem rushed and not paying attention? Are they not taking you seriously? Are they condescending about explaining what might be going on? Are they too quick to recommend medications and tests?
Health Built on Trust and Confidence
Can the relationship you have with your doctor impact your health? The answer is yes.
As one example, a 2014 study conducted by Massachusetts General Hospital found that improving the doctor-patient relationship had a positive impact on health conditions such as weight loss, reduced blood pressure and better monitoring of blood sugar by diabetes patients.
Just as with any important relationship, the one we have with our doctor should be comfortable and inspire confidence. Ultimately, you want him or her to listen to you, ask questions, explain their recommendations and inspire trust.
The last thing you want is for an uncomfortable relationship to keep you from seeing your doctor when you should. And don't forget that your GP or primary care physician is the doorway to specialists when you need them.
Five Ways to Positive Doctor-Patient Interactions
Here are some tips on building a good doctor-patient relationship.
Be Prepared

Arrive on time. Write down why you're seeing the doctor with a list of questions. Be realistic about the time you think you'll need and set a longer appointment if necessary so neither of you feels rushed. Be ready to answer questions about past conditions and procedures, medications you're currently taking, and other medical professionals you've seen recently and why.

Share Your Concerns

Don't withhold information. Don't be embarrassed. Speak up. This applies not only to the specific condition driving the visit, but also any fears about potential treatment options or personal needs.

Get What You Need

Confirm that the doctor has addressed your questions and provided a recommendation that you collectively feel good about. If you're not sure, ask questions until you do. You may need to repeat a question to make sure you get an answer. Just as you made notes before your visit, it's a good idea to jot down the results for reference later.

Ask About Availability

Particularly if the situation is relatively worrisome or severe, find out how your doctor prefers to be reached after office hours and on weekends. It may take the form of a medical service bureau, voicemail or email. That way, you can update him or her if necessary plus ask questions when they arise.

Access Your Records

Digital or electronic health records, in compliance with privacy regulations, enable better and quicker access by others involved in your care for faster sharing of information on things like prescription drug interaction, past conditions and so forth. Ask whether your doctor provides access to you as a patient. It can help you be more actively involved in your care.
Is It Time to Break Up?
Hopefully, you can talk to your doctor about any problems you see in the relationship. But, unfortunately, there may come a point when it's time for a change. That could happen after a couple visits and the relationship is just not clicking. Or it may be after an especially important situation arises, and you don't feel you received the attention and care you needed.
Some indicators that it's time to part ways may be if your doctor does not:
Understand and respect your personal situation and adapt recommendations
Keep the office schedule on time, within reason
Maintain an organized and orderly practice (records, phone call returns, etc.)
Treat you with respect and give you the attention you need
Involve you in discussions of your situation, needs and potential recommendations
Switching doctors can be intimidating. But it can lead to a much more comfortable and production relationship. A few quick tips include asking for a referral from people you trust (family, friends, work associates), checking credentials like medical school degree and board certifications, finding out whether candidates are in your health insurance provider's network, and doing some interviews to test interpersonal chemistry.
The right doctor can make your life more enjoyable and stress-free. And, of course, he or she may actually save your life someday. Like any other significant collaboration, the physician and patient relationship is well worth an investment of time and energy.